References

Los 1 Jump-started our Community Program!
Working for the Women's Care Center of Erie County, Los 1 was not only a youth speaker for our programs, he also created a "Change Your Habits" media campaign including public service announcements for radio and billboards and print media. He effectively presents risk avoidance messages in public school classrooms, assemblies and community events and punctuates each message with powerful and memorable raps. Students overwhelmingly respond to his compassionate and positive manner and relevant style and appearance.

He was easy to work with, a team player on all levels of our program.
Stephanie Lindenberger, Assistant to the Director

On behalf of Marion County Children's Alliance, Community Council Against Substance Abuse and the Red Ribbon Planning Committee we want to thank you for making our 2012 - 2014 Red Ribbon Kickoff huge successes. You are truly a unique youth educator and hip-hop performer that has impacted, encouraged and motivated us to lead the charge for a positive drug and violence free community with different eyes. Words cannot express our appreciation and sentiment for your genuineness, empathy, professionalism, and thought provoking lyrics. We look forward to working with you in 2013 in making Red Ribbon Week bigger and better.
Sincerely,
Nancy Castillo, M.S. // Project Coordinator

The Abstinence Team of the Escambia County Health Department was very fortunate to have the opportunity to work with Los-1 during the "National Night Out" Event in Pensacola, Florida on August 7, 2012. From the initial contact with Carlos, he was very pleasant and enthusiastic about the event. During the upcoming weeks of planning, there were many challenges; however Mr. Ramirez continued to exercise patience and professionalism. In the mist of many changes, he was very flexible, demonstrating his desire and commitment to deliver his message of "Abstinence" to our youth and our community.
Los-1 came to Pensacola and performed in the open air event that was threatened by a down pour of torrential rains just minutes before the event was about to start. Los-1 maintained his professionalism and performed with excellence. The event was a success. There were other partnering agencies involved with the National Night Out event and they were very impressed with the message and the creativity in which Los-1 delivered that message. Be it the catchy beat of his music, or his thought provoking lyrics, it is obvious that Los-1 has his thumb on the pulse of what our youth and young adults are battling in today's society.
Prior to our invite, Los-1 came highly recommended, and after working with Carlos "Los-1" Ramirez, we understand why. Los-1 is in tune; he's relevant; and he is refreshing. He is committed to his work and to his message. "Practicing what he preaches". If you have the opportunity to host Los-1 for a project, take advantage of the opportunity, you will not be disappointed.
The Abstinence Team, Escambia County Health Department

"Los-1 has a keen ability to capture the attention of his young audience with his no-nonsense, yet compassionate means of reaching teens "where they are at." He speaks directly to the heart of what youth are feeling, thinking and experiencing through music that challenges them to make the healthiest decisions."
Abstinence Clearinghouse
Leslee J. Unruh, Founder and President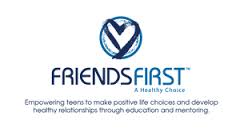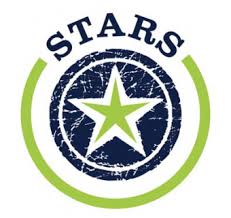 "Los 1 came to the STARS National Conference and absolutely blew all of us away with his talent, personality, and message about abstinence until marriage.

LOS 1's ability to communicate to the students on their level through his performances and speaking makes him a "dual-threat" when it comes to communicating the abstinence message.

His music, style, and charisma made him an instant hit with our students.

Our conference would not have been the same without him!"
Rob and Gina Harris
Executive and Special Events Directors/
Friends First Inc./
STARS National Conference Event and Speaker Coordinator
Department of the U. S. Air Force
Fred McDaniels, GS-07 Director, Youth Sports
Many times, the Military Community willingly serves their country and performs a job that is expected of all Americans without any recognition until they have been wounded in war. When someone is willing to appreciate them and do something to show their gratitude, it not only does a lot for them as individuals, but as a whole, improving the quality of the task they need to complete.
The 374th Services Division as well as the entire Yokota Air Base Community respect and appreciate people like you for giving of your time and expertise to show appreciation to those serving our country. Your dedication in providing the youth and their families of Yokota Air Base an existing and unforgettable 4th of July week has brought positive and un-compromised recognition to yourself and the member of your team. You are to be commended.
The memories you helped create for our military families on such an important Holiday for them will last a lifetime and can be critical for those who sometimes feel that they are not appreciated. You are a role model that the families in our community can emulate.